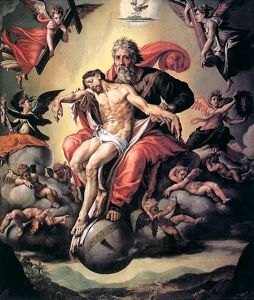 I once had a conversation with a priest-friend long ago about the color of Jesus' eyes.
We Catholics understand the value of the calisthenics of worship as well as a need for visualization. Steve Jobs, spurned from the womb of a Catholic, showed us with FaceTime that we really do want to know with whom we speak.
So as I search for the face of God when I pray, especially in a quasi Catholic Church with no statues (sort of an oxymoron with too many words), I wander aimlessly, a lot, through the rambles of thought and intercession. Honestly, I feel like I have Catholic Alzheimer's because even as a I try desperately to remember the face of those I beseech, I stutter and stammer and feel like the husband who says, "here, talk to your mother now" to the kid who calls from college. I'm certain God is there, don't get me wrong.
I could be in a bit of a spiritual-visual crisis.
Here is my fav and the one top 'o mind.
Nevertheless, I am beginning anew, again, again. My blog was temporarily disrupted by an ex-husband with far too much time on his hands. So I will consider his wiping out my previous content a blog confession, of sorts. All previous ills are purged, and I am starting fresh, again-again.